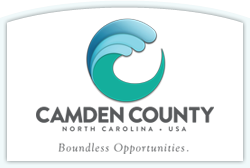 Modular House
*IMPORTANT* - THIS FORM HAS CHANGED, PLEASE READ 

ALL

 THE INSTRUCTIONS BELOW
Obtain and Supply the Following WITH Application Forms
Site Plan Drawing (Not same as plat map) - Can be hand drawn, does not have to be perfect

Show location of principal residence
Show location of proposed project
Show location of septic system and drain lines

Building Plans
Elevation Certificate (if in a flood zone)
CAMA Permit (Waterfront property only)

Contact info for Coastal Area Management Agency:

Field Representative: Lynn Mathis
401 S. Griffin Street, Elizabeth City, NC, 27909
Phone: (252) 264-3901, Fax: (252) 331-2951

Septic Permit (obtain from Camden County Health Department)

Contact info for Camden County Health Dept.:

Contact Person: Kevin Carver or David Sweeny
P. O. Box 72, 160 US Hwy 158 East #B, Camden, NC, 27921
Phone: (252) 338-4460, Fax: (252) 338-4475

All Taxes on Property Must Be Paid PRIOR to Application
Water Tap Fee Must Be Paid (or proof of existing water tap provided) PRIOR to Application

For Addresses in Camden and Shiloh:  Camden County Water Department

Contact Person: Dawn Lowry
117 NC 343 North, Camden, NC, 27921
Phone: (252) 338-1919 x 236

For addresses in South Mills:  South Mills Water Association

Contact Person: Regina Russell
103 Halstead Street, South Mills, NC, 27976
Phone: (252) 771-5620

Liens NC - New Requirement as of April 1, 2013, contractors of all new residential construction (dwellings) must apply for and obtain a lien agent (title insurance) for each individual single family dwelling project undertaken.

Instructions for obtaining your lien agent may be found on the Planning Department landing page located at http://www.camdencountync.gov/departments/planning-zoning/building-permits , scroll down until you see "New Requirements (2) For Building Permits".  Liens NC is New Requirement #1.
PDF documents for the Instructions, pre-application worksheet, list of agents, and designation form are located just under the NC GS code  as is the link to the LiensNC.com website where you will apply for your lien agent.
Once you have completed this process, Liens NC will present you with a page which has a square QR Code.  This is the page you will print out and include a copy of with your building permit application.

Fill Permit - New Requirement - Fill Permit is now required for all permits wherein fill is to be placed on the subject property.  Even if you are not placing fill, we must have this form on file.
---
APPLICATION FORM FOR MODULAR HOUSE:
Use this form ONLY for the following types of building permits
Modular Home
Singlewide, Doublewide, or Triplewide Mobile Home
FORM INSTRUCTIONS:
Type permit information into the text-box fields on the form, make selections from drop down boxes, also click any appropriate check-boxes.
Fill in what you know, anything you don't know - leave blank. Please note that items with a red asterisk (*) are required. 

If a required item is not applicable, either select or type N/A or place a zero (0) in the field.

Most permits require supplemental documents such as site plans, building plans, and so forth.

Supplemental documents required for this permit type are listed above.
Also Required: Affidavit of Signature (download blank file from link then fill out and snap picture or scan to pdf or jpg). 
Scan your supplemental documents to pdf or take jpg picture of each page using a camera or smartphone. 
Upload your supplemental documents in the section for each type of document.  Multiple file uploads are supported for each type of document.

The "Affidavit of Signature" file is how you will sign your application.  This form is required.  You cannot submit your application without it.  Link to blank affidavit is on application page.
Once you have filled out the form and uploaded the supplemental documents, click the submit button.  Any missing items will be highlighted.  If your submission is successful, you will see a screen thanking you for your submission.
We will notify you via email when your permit is ready for pickup.
Please Note: 
Form data is not persistent.  If you fill out part of the form and leave the page you will have to start over.  The form does not save data entered into it.  Your permit data must be entered and submitted in the same session.  We recommend reviewing the required supplemental documentation section first, gathering all your data, then filling out the form and submitting it.
Top