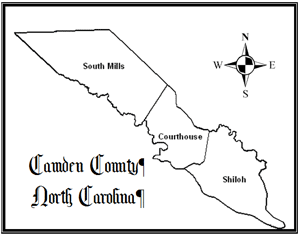 Camden County is home to a population of approximately 9,682 persons, according to the US Census Bureau (2008 Estimate), and is comprised of about 241 square miles. It is located in the North Carolina Coastal Plain between Currituck County and Pasquotank & Gates Counties. It is bordered by the State of Virginia to the north, and the Albemarle Sound to the south. Camden County is the site of the southern terminus of the Great Dismal Swamp Canal, which runs along US Highway 17 up through Virginia and eventually connects to an inlet running into the Atlantic Ocean.
Camden County was formed in 1777 from the northeastern part of Pasquotank County. It was named for Sir Charles Pratt, First Earl of Camden, who opposed the Stamp Act and supported the US Revolution and the Cause of Independence.
Camden County is the first and only consolidated city-county in the State of North Carolina, and it's county seat is the Courthouse Township of Camden. Camden County achieved this status in June of 2006, and became a Unified Government as of July 1, 2006.
Camden County is divided into three townships: South Mills Township, Courthouse Township of Camden (also known as Camden Township), and Shiloh Township.
Camden County Heritage Museum & Historic Jail
The Camden County Heritage Museum began with a group of passionate Camden historians and their desire to have a home for Camden artifacts and stories. With the support of the County Manager and County Commissioners, this vision has become a reality. The continued dedication of these passionate individuals has allowed a legacy of Camden stories for generations to come. Explore Camden County's history through interpretive panels, artifacts and knowledgeable docents. The Historic Jail is a well preserved reminder of incarceration in the early 1900's.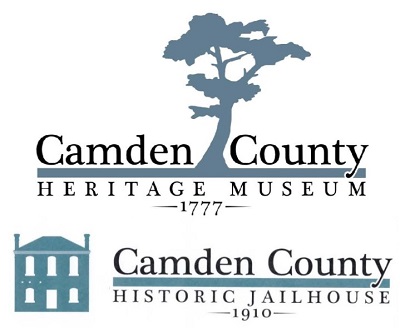 Scheduled Hours:
The museum & jail are open Saturdays from 10am - 3pm. Private and group tours are available by appointment.
Contact: This email address is being protected from spambots. You need JavaScript enabled to view it. or (252) 771-8333
Friends of the Camden Museum, Inc.
117 NC 343 North
Camden, NC 27921
For Camden County Tourism information contact:
(252) 771-8333 or This email address is being protected from spambots. You need JavaScript enabled to view it.
African American Experience of Northeast North Carolina
Camden County is a proud collaborator of the African American Experience of Northeast North Carolina (AAENENC). This project consists of more than 20 sites from 6 participating counties to celebrate the contributions of African Americans and their significance in the cultural heritage of Northeast North Carolina.
Click here to learn more about the inspiration of this project and counties and sites represented.
Website: https://ncblackheritagetour.com/