Camden County Sheriff, J. Kevin Jones, is excited to announce the release of the organization's  smartphone application. This app will serve as a new way for the sheriff's office to connect with Camden County residents and visitors, providing information quickly and efficiently to anyone with a smartphone.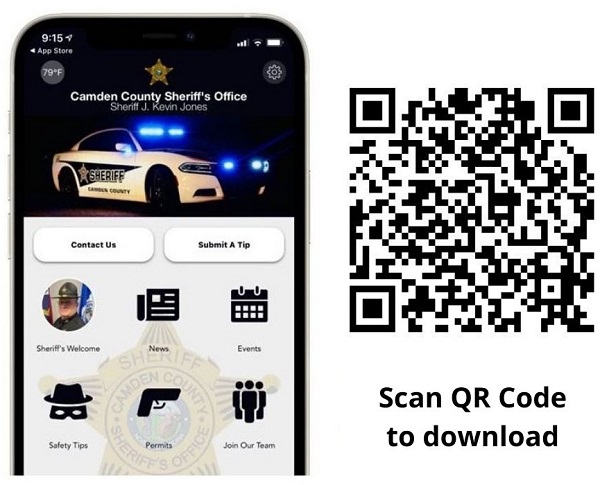 In just a click, users can access features such as:
Sheriff's Welcome
News
Events
Safety Tips 
Permits 
Join Our Team 
Contact Us
Submit a Tip
And More! 
The Camden County Sheriff's Office mobile app was created by TheSheriffApp.com, a division of OCV, LLC, which specializes in mobile app development for public safety organizations across the country.   TheSheriffApp.com is currently serving over 20 Sheriff's Offices in North Carolina and several hundred sheriff's offices across the country.  
The Camden County Sheriff's Office app is available for download for free in the App Store and Google Play. Search "Camden County Sheriff, NC " or click here.